1 August 2017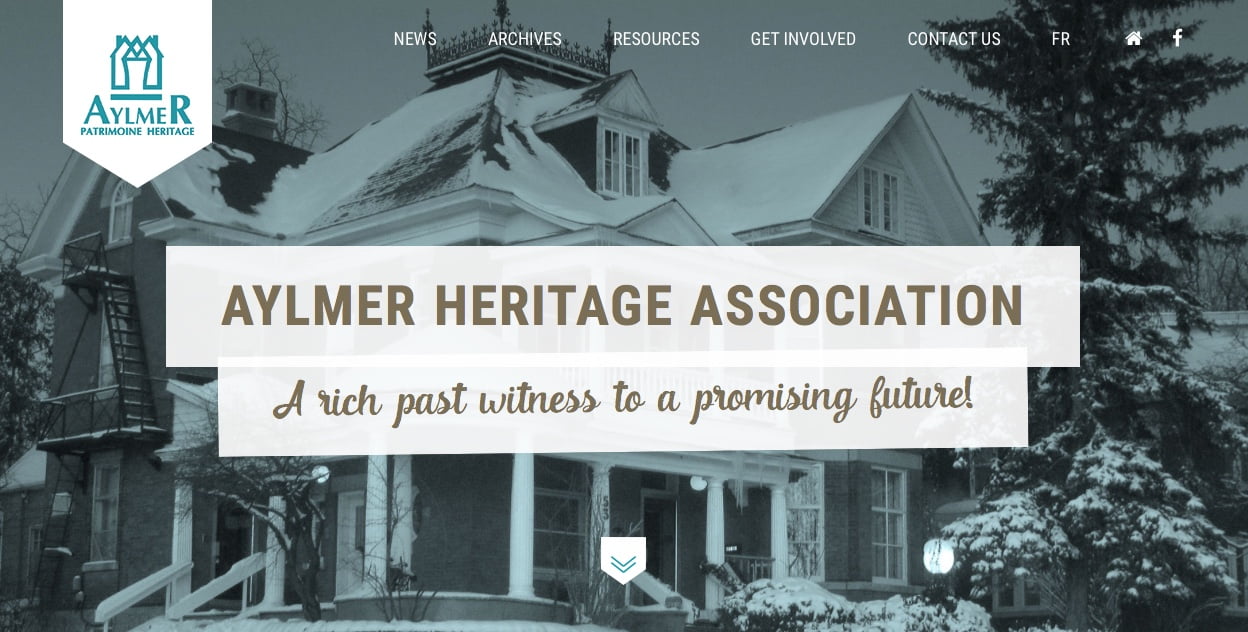 We are pleased to present you our new website and signature. Discover it and you could win a 2018 membership!
With our new website, it will now be easier to communicate with us. Furthermore, you will find information about our collections, but also our services and resources about the Aylmer heritage.
Participate in our contest to celebrate the launch of our website and you could win an individual membership for the year 2018. To participate, search our site for the answer to this question: Which database can be used to search in our collections? Write us your response by September 11th!
The Aylmer Heritage Association would like to highlight the professionalism and creativity of the team at Sélectrum Communications who created the website. We are proud to collaborate with local companies in the realization of our projects.