10 May 2023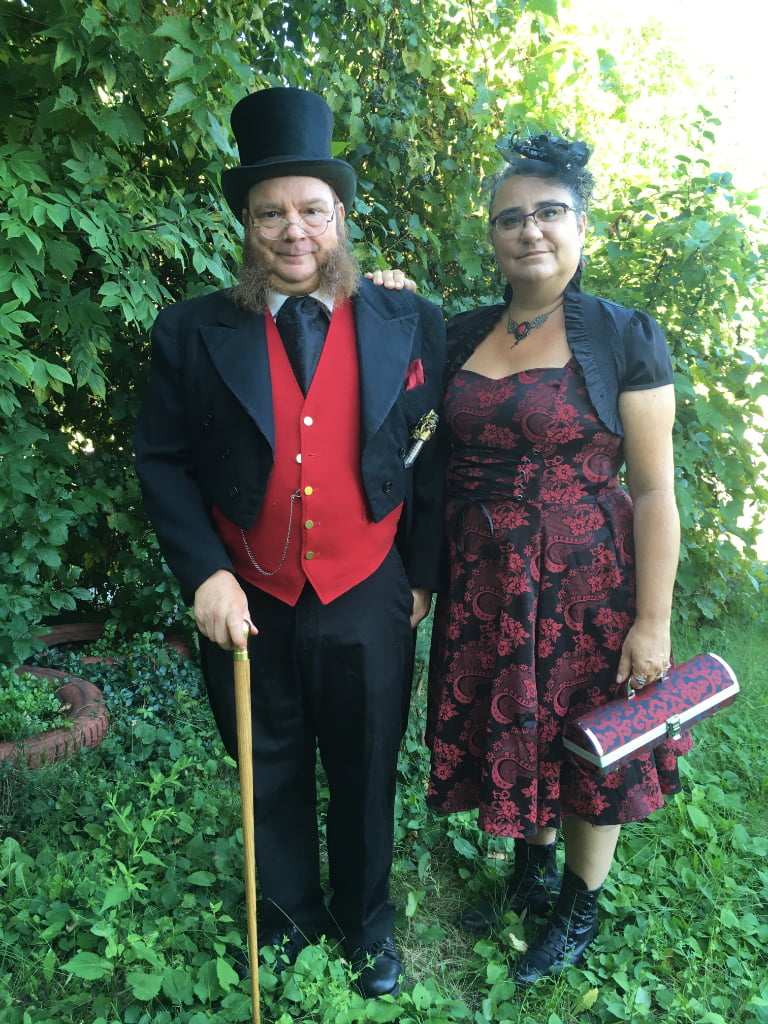 Position: Heritage Interpreter
Employment Information
Location: Aylmer sector, Gatineau, QC
Salary: $16.25 per hour, 30 hours per week
Languages: Bilingual – English and French
Conditions of employment: Seasonal, Full-time
Education: Post-secondary education (training or experience in theatre or heritage performance an asset)
Expected start date: Starts as early as 2023-06-08
Duration: 9 weeks with the possibility of extending to 12 weeks if the start date is effective.
Vacancies : 1 vacancy
Source: Employment Canada Summer Jobs, job number: : #4338794
Duties and responsibilities
As part of its program of activities to commemorate the 175th anniversary of the election of Aylmer's first mayor, John Egan, the Aylmer Heritage Association (AHA) intends to offer a theatrical interpretation program in both official languages. This program will feature historical figures, such as John Egan and his wife.
This interpretive program will tell the story of this historical figure in order to make him better known to the citizens of the area, as well as to tourists who will visit certain sites in the heritage district of Aylmer during the 2023 summer season.
The AHA Heritage Interpreter supports the objective of promoting Aylmer's built heritage and cultural heritage landscapes. He/She interprets and animates Aylmer's heritage sector with theatrical performances for Gatineau residents and tourists. He/She adapts his or her interpretation according to the audiences to which it is addressed (youth, families, adults, seniors, locals, tourists, people with reduced mobility, etc.). Performances are offered in both official languages, allowing the heritage interpreter to improve their oral skills in both English and French. In a team with the AHA coordinator his/her and the committee for the celebration of Aylmer's 175 th anniversary, they are responsible for planning performances.
The heritage interpreter shall:
Complete a training program on events and places in John Egan's history and on learning theatrical performance and interpretive techniques.
Perform theatrical performances to interpret a historical figure in various locations, mainly outdoors and sometimes indoors.
Respect the established variable schedule (weekdays and weekends) of interpretations.
Modify their interpretation according to the time allotted, while adapting to the characteristics of the site (e.g. land outside John Egan's house vs. exhibition hall inside the Symmes Inn Museum), the profiles of the passers-by (e.g. family of residents on a walk vs. group of tourists visiting the region) and the situation which prompted the start of the conversation.
Maintain costumes and props and ensure they are always in good condition.
Keep statistics (number of exchanges during the interpretation period, profile of audience, etc.)
Complete event reports.
Promote the AHA and encourage membership.
What skills will the participant develop during this job?
Customer Service – Customer service refers to the ability to communicate effectively and professionally with customers. At work, customer service skills are required to interact with customers on behalf of the employer.
Teamwork – Teamwork refers to the skills required to interact with other people. At work, people work in groups of two, small and large groups to coordinate tasks, exchange resources, plan, make decisions, negotiate, resolve conflicts, and perform other activities that require teamwork.
Communication – Communication refers to the skills required to exchange ideas and information with other people. This exchange can be done orally by speaking, listening and using non-verbal signs, including body language, or in writing. At work, people use their communication skills to talk to customers, discuss products with suppliers, explain work procedures to colleagues, participate in virtual sales meetings with customers, as well as participate in other activities involving verbal or written exchanges.