1 February 2023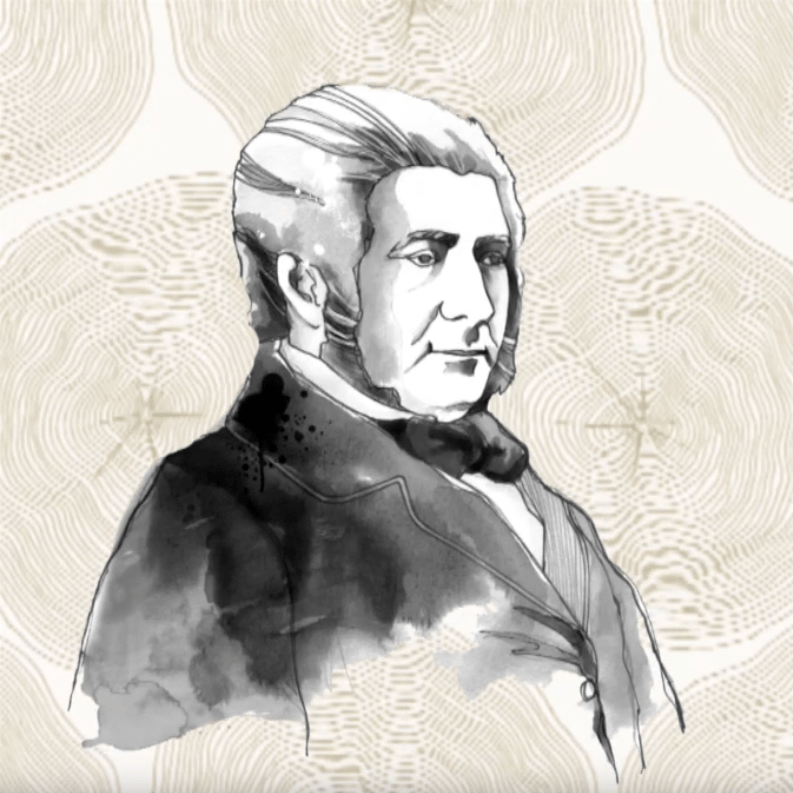 The Aylmer Heritage Association is pleased to present six short videos about the life and times of John Egan, as part of the year-long celebrations, which began in August 2022, to mark the 175th anniversary of John Egan as the town's first mayor.
The guest presenters, all local authors and historians, are Rick Henderson, Michael McBane Richard Bégin, Roger Blanchette, and Michelle Mondoux. The videos are presented in the language of the speaker. Isabelle Desmeules, President of the Aylmer Heritage Association, introduces each presenter.
The production of these video clips was made possible by a grant provided by the Quebec Ministry of Culture and Communications, and the support of the City of Gatineau. Gilles Laroche, President, Symmes Inn Museum, videotaped and edited the presentations. Dominique Dufour, Coordinator, Aylmer Heritage Association, provided production coordination. Filming took place at the Symmes Inn Museum in Aylmer.
The series of videos is now on the Aylmer Heritage Association's YouTube channel. Access them by clicking on this link.
https://youtube.com/playlist?list=PLlFOnnKEZGPV7mBklLO-KaE_D-rXA53h2
Video 1: Aylmer before John Egan – Pre-Colonial history with the Indigenous Peoples, as well as the colonial period and the contribution of early pioneers, including James McConnell, Gideon Olmstead, Philemon Wright Jr., Charles Symmes, and John Egan, to Aylmer's settlement.
Presenter: Rick Henderson
Language: English
Video 2: John Egan, Politician and Merchant – Egan's influence as an early political leader, especially in the Pontiac, which helped lay the groundwork for Confederation, creating cohesion among diverse ethnic and language communities and providing a model for a democratic civil society that endures today.
Presenter: Michael McBane
Language: English
Video 3: John Egan and the British Hotel – The key role played by this historic building in Aylmer's early development, as a site for numerous public and social functions, including being the location of the election of Aylmer's first town council, with John Egan as Mayor.
Presenter: Richard Bégin
Language: French
Video 4: The Birth of the Logging Industry — Egan's entrepreneurial role as a lumber baron in the Outaouais, including his construction of sawmills, employment of loggers and raftsmen, and development of key infrastructures to transport lumber by road, rivers and across the Atlantic to Great Britain.
Presenter: Roger Blanchette
Language: French
Video 5: John Egan, Businessman and Pillar of the Community – Recognition of Egan's involvement in the community, including his contribution as a key employer and merchant, his support for the establishment of Christ Church Aylmer, and his promotion of the interests of the Outaouais, including the gatherings that he and his family hosted at their fine house, known as 'Mount Pleasant'.
Presenter: Michelle Mondoux
Language: French
Video 6: The Legacy of John Egan – Egan's lasting impact on the development of Aylmer and the Pontiac, as "chef lieu" of the region, even though Aylmer's leadership in government and industry was gradually overshadowed by Hull and Ottawa, with Aylmer becoming better known as a resort town.
Presenter: Roger Blanchette
Language: French