8 March 2023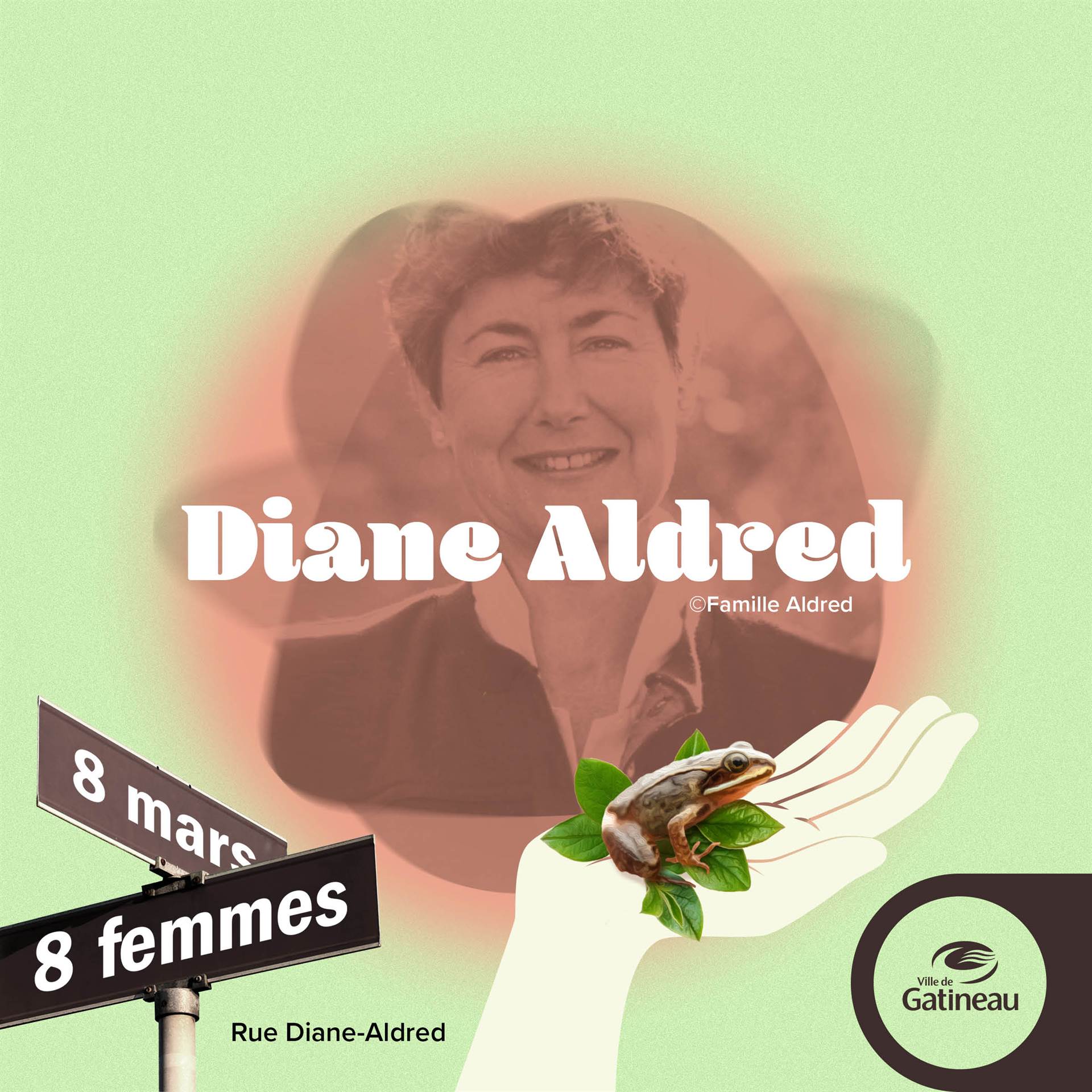 It is with joy that the AHA salutes the initiative of the City of Gatineau to highlight, within the framework of International Women's Day, the remarkable contribution of a founding member of our organization; Mrs. Diane Aldred. The quality of her work and her passion for the built heritage of the Aylmer Sector is still reflected today in the popularity of her two books produced by the AHA; Aylmer road (1993) and Aylmer, Quebec (1977). These essential reference works are always available at the AHA.
https://www-gatineau-ca.translate.goog/portail/default.aspx?p=nouvelles_annonces/communiques/communique_2015&id=1678227484&_x_tr_sl=auto&_x_tr_tl=en&_x_tr_hl=en-US
Diane Aldred (1941–2003)
[Rue Diane-Aldred, Aylmer sector]
Diane Hay Aldred (1941-2003) was born in 1941 and grew up in the small rural community of Breckenridge, ten kilometers west of Aylmer. She is particularly recognized for her commitment to the protection and enhancement of Aylmer's heritage. In 1974, she became one of the founding members of the Aylmer Heritage Association. Diane Aldred is also the author of two books on the history of the city of Aylmer: Aylmer. Quebec: Its Heritage / son patrimoine published in 1977 (republished in 1978 and 1989) and Le Chemin d'Aylmer: une histoire illustrée / The Aylmer Road: An Illustrated History published in 1994. These reference works have greatly contributed to raising awareness among citizens of the region to the richness of the heritage of
Also very attached to the natural heritage, Ms. Aldred took steps to cede to the Nature Conservancy of Canada the lands inherited from her family. She wanted to preserve the rare species found there, in particular the wild leek and the western chorus frog. Diane Aldred having died before she could complete her project, it was her husband who made the donation the following year. Diane Aldred died on January 22, 2003. The City of Gatineau honored her posthumously for her contribution to the enhancement of Gatineau's heritage. The Aylmer Heritage Association also honored Diane Aldred by inaugurating, in June 2007, a bronze plaque located in front of the former Hull Township Methodist Chapel at 495, chemin d'Aylmer.
📸 Courtesy of the Aldred Family.